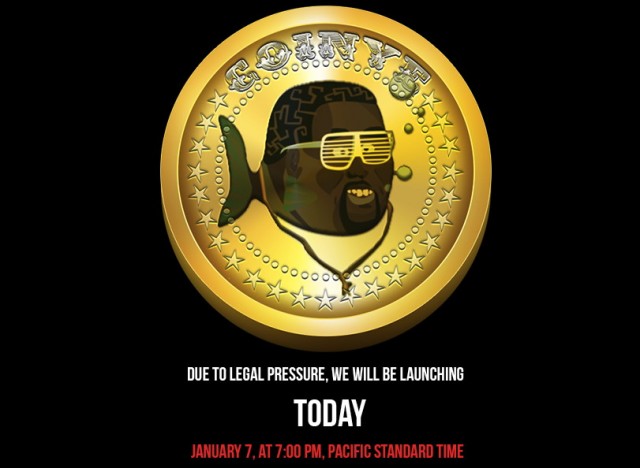 Just four days after Kanye West's attorney sent a cease and desist letter to the anonymous group behind Coinye, the cryptocurrency's developers have turned around and responded with a cease and desist letter of their own.
In a letter sent Friday to West's attorney Brad Rose and various media outlets (including Ars Technica) the "Coinye Coin Worldwide Team" decries Rose's original letter.
The letter refers to "constant harassment and scare tactics" on behalf of West against the Coinye community, and it refers to West's "pending applications" of the Coinye trademark.
The letter continues:
Upon receipt of your letter, we kindly changed our imagery so not to confuse the general public with your clients [sic] image as we appreciate that there may have been a point of contention.
We have now removed any and all references to your client which we feel could mislead someone in to believing that there is in any way a link between the two.
As you can tell from our new community-submitted, updated materials, we make no visual or verbal reference to Kanye West but to a half-man-half-fish hybrid who is wearing sunglasses, again, totally separate from any resemblance to your client.
. . .
I do not see that there is a likelihood of confusion between the Trademark set forth by your client Kanye West and those being presented under the Meme Crypto Currency Coinye Coins ("The Gay Fish"). The official site states, and has always stated, that we are not affilated with Kanye West. (See the FAQ section.) These sites are used to provide people with Coinye Coins so that they may purchase "Fish Sticks For Their Mouth."